Including stay at home income and how to budget
Being a stay at home mum isn't easy. You need to be on top of family life while looking after the kids. Juggling all the plates while trying to bring in an income at home isn't easy but it can be done.
Working around your baby and finding time in your family day to bring in money can feel stressful, but our post here helps you to be able to afford to be a stay at home mum while working around the children.
If it's your dream to be a work at home parent and be able to still do the school runs then this post is for you.
If you are looking for more ways to save money as a mum then have a look at:
103 Frugal Living Tips That Will Save You Thousands in 2021
101 Ways to Save Money on a Tight Budget
Money Saver: This is How we Saved Over One Thousands Pounds in a Year
Free money saving printables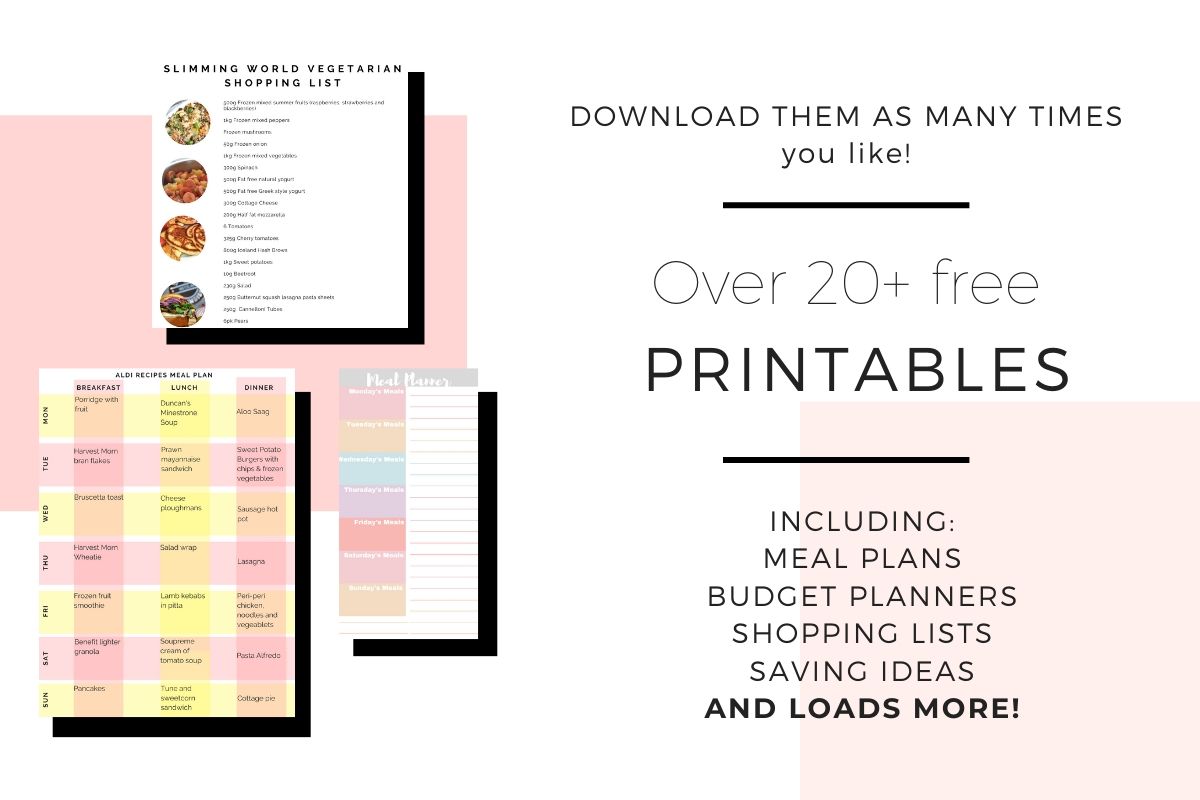 If you are looking for money saving printables that can help you save money then come join our free Resource Vault. It's packed full of printables that you can use over and over again.
Join our free Resource Vault here
(By joining giving us your email address you are consenting to us emailing you about our other travel, home and lifestyle ideas. You can unsubscribe at any time by clicking the link at the bottom of every email.)
Can stay-at-home mums claim benefits?
Yes, you can. Knowing what stay at home benefits you can get could really help take the pressure off.
The first thing to do is to visit entitledto. Entitledto is a great website that runs through what tax credits or income-related benefits you could receive. You have to put all your income into the calculator including anyone else that lives with you and it will give you an idea on what you claim. It also helps you work out how your benefits will be affected if and when you work.
This includes maternity pay and any council tax-related discounts you could receive.
Stay at home budgeting
As stay at home mums, you tend to be everything to everyone. Dishwasher, taxi driver, therapist, and sometimes income provider too. Mothers are more than love givers. Mums are amazing people who have transferable skills that they can use to make money at home.
First, though, you need to work out how much income you need to cover your day-to-day expenses. Even if you stay at home with the kids, you need to know what your household finances look like. Leaving it to your partner is not a wise mood for many households. Be included in the financial decision-making and know what is happening with your money.
If you've never budgeted before then it may seem overwhelming but it's really not. We are going to talk you through, step-by-step how stay at home budgeting works and how you can afford to be a stay at home mum.
Knowing your income and outgoings is the first step you need to take when you are trying to take back control of your finances.
Despite the name, creating a budget doesn't mean you have to be frugal or only spend the same amount every week. Having a budget means knowing exactly what you're spending compared to your incomings.
You should also remember to account for annual costs, such as Christmas, birthday presents, car costs, etc.
Creating your budget will give you a clear starting point, so that you know where your finances stand before you decide to either start cutting back or make more money.
The first thing to work out is, do you spend more than you earn?
Use your instincts. Do you have any money left over at the end of the month? Are you eating up your savings or building up debts?
Major overspending can lead to a debt spiral and severe problems, that's why using a budget planner every month is a good idea and can answer these questions quickly for you.
Yet before you can solve any issues it's important to get an accurate idea of the size and scale of the problem.
Before you start using a budget planner remember that:
Your bank account lies! When you check it, it only shows you a simple snapshot of the scene that day. It misses out what payments are due in or out when direct debits are paid, and when you need to go shopping. Never think that having cash in your bank account means your budget is balanced. Being overdrawn is definitely a good indicator that it isn't.
So how do you budget?
• Look at the last three months shopping bill, your last energy bill, annual bills and anything else you spend your money on. Be honest with yourself. Then divide it by three to come up with your outgoings. The aim is to have your books balancing – so you're not spending more than you earn. To do that, you need to work out how much you spend on and on what.
• Once you've done that, you need to scan through and decide what your categories will be. This could be petrol, Christmas saving, clothes, food, hobbies etc.
• Now you need to decide how much from your wages you can use for each of your categories.
The next question is what do you use to make your budget. You can use:
Snoop – Snoop is a free money management app that was created to help you manage and save money. Snoop wants to help you make smarter choices and get on top of your money. Snoop works by connecting all your bank accounts through Open Banking. This means that you can see all your accounts, even with different banks, all in one place.
Download Snoop here for free on Apple or Android phones.
Plum – It's free and compatible with most UK bank accounts. Once you connect it to your online banking, it gathers information about your spending and uses that data to work out how much you can afford to save. Every few days it transfers an amount it believes to be affordable automatically. The best thing is you can get to your money anytime so if you suddenly need it you can transfer back straight away!
Download Plum here for free on Apple or android phones.
For more budgeting app ideas then have a look at our post here The 7 Best Budgeting Apps in the UK Right Now.
Using one of these tools will really help you to work out what you have left at the end of the month if anything.
If you like a physical copy of your budget that you can see written out then you can use my FREE Budget Planner that's in our Resource Vault.
Make sure you remember to list everything from your set outgoings to anything unexpected from birthday gifts to trips out.
If you are still confused please use our free Money Saving Challenge which is an email course that walks you through exactly how to budget and save money as a family.
Stay at home recipes
Remember that food will be a big part of your budget so trying to make it management will help you to save money.
Our biggest tips for saving money on food are to make sure you meal plan and use a shopping list. Plan for everything your family is going to eat and try not to buy anything over. Do it for a month and see the difference it makes.
If you are looking for Stay at home recipes that you can cook around the kids that are budget-friendly then have a look at our posts here:
£18 a Week Food Budget Shopping List UK – This is the pre-palnned shopping list and meal plan that the whole family can use. This isn't for every week but it can help you to save money when you need it.
21 Budget Family Meals and a £16 Aldi Meal Plan – This runs through the best family meals and gives you a meal plan you can use for a week.
One Month of Family Meal Ideas on a Budget – This is a month of budget-friendly meals and recipes for the whole family.
The Ultimate £1 Per Head Budget Meal Planning List – This is the biggest list of £1 a head family meals. They are all easy to make and some can be made in advance.
31 Cheap Family Meals That Are Under £1 a Head – These are cheap family meals that come in at under £1 a head.
15 Easy Overripe Banana Recipes – Always have bananas left over? Then use these to use them up.
7 Budget Toddler Lunch Ideas That Cost Under £1 – Fed up of feeding the bin instead of your toddler? Then use these budget-friendly lunch ideas that we are sure your kids will love.
How can stay-at-home mums make money?
Finding a job as a stay-at-home mum that you can do while you'll at home with the kids is THE dream but finding ways to earn extra money isn't easy if you don't know where to look.
You can easily earn money while at home. Don't think that just because you are pregnant or a mum that all your past knowledge has gone. You know more than just which baby names are now the most popular!
This section is all about how stay at home mums can make money.
Start by having a think about what your transferable skills are. Where did you used to work? If it was in retail then you have great time management skills. In an office? Then you have a great telephone manner. Whatever your past work experience is, you'll be good at something.
Write a list of all the things you've done this past year. Think a little about what you'll idea role would be and what you think the role entails.
Are you looking to be employed while working at home or are you looking to go self-employed?
Remember that anything you earn over £1000 must be declared to HMRC.
Have a look at our posts here about jobs that you can do while at home:
41 Work From Home Mum Jobs That Can Make You Serious Money
The Ultimate Guide to Easy Ways to Make Money in the UK
How to Make Money Online for Beginners
These are our most profitable ways to earn money online that we do ourselves.
Virtual Assistant
A virtual assistant is someone who works from home, who can perform all the nitty gritty admin jobs that a client needs remotely.
This could be any admin task and is normally a high paying job with no experience needed. You could be doing anything from scheduling social media to creating marketing images to just answering emails or amending spreadsheets.
A Virtual Assistant is useful for any size business, and as someone who's worked both sides, as an employer and employee, most Virtual Assistants are very flexible and work on an hour by hour payment basis.
You don't have to have any secretarial experience, as many Virtual Assistants specialise in something. Have you got marketing experience? Social media knowledge? Are you organised? Most Virtual Assistant can earn up to £25 an hour.
It's really simple to become a Virtual Assistant, and set up takes about half an hour.
Want to get set up the right way?
This is the ultimate spreadsheet pack for your virtual assistant business. This is for mums who have never been a Virtual Assistant before but who would like to start working from home.
This value-pack includes:
A list of Virtual Assistant essential tools
Invoice template (Word)
Time Card spreadsheet (Excel with pre-made formulas)
Invoice spreadsheet (Excel with pre-made formulas)
Blog post promotion spreadsheet (Excel)
Engagement questions for most niches (Excel)
Facebook schedule (Excel)
The Virtual Assistant Essential Tool Kit can help you land your first client, and keep you on track for when it's time to invoice.
So what are you waiting for? 🙂
My top tips for setting up as a Virtual Assistant are:
Set up a Facebook page and ask everyone and anyone you've worked with to leave you a 5-star review. It is mega cringe, but it's those reviews that will give you a leg up and give you something to link to when a client asks for references.
Set up a separate email address so you can track potential clients emails quickly.
Shout about your business to everyone and share it in all the Facebook groups, especially in Facebay and business groups.
Set up a spreadsheet divided by month with the client name on the top and the number of hours you do every day. That way when it comes to invoicing you can just copy and paste the information over.
Have an invoice spreadsheet ready for when you declare. It can be as simple as date, client name and the amount so when you need to declare, you have a final amount without having to find all last years invoices.
If you have no clue how to start then have a look at our Virtual Assistant Toolkit that will get you started and set-up in the right way.
Blogging
Blogging can be a great hobby, but also a very good way to earn money and go places with your family that you've never even dreamed of before.
You need to find a topic that you are passionate about. Don't worry if you don't enjoy writing, you can vlog on YouTube or even just start with a Facebook page.
The good thing about blogging is that you can start for free and earn money in a load of different ways like advertising, through sponsored posts (this is where a brand asks a blogger to write about their branded products), affiliates (where someone buys something after a blogger has written about them), products and courses.
You can also read about how we set up our blog here, which also gives you a step-by-step account.
Blogging toolkit
If you are new to blogging then have a look at our Blogging Toolkit. It's packed full of all the vital things you need to start blogging and making money.
It includes:
Everything you need to start your blogging journey in the right way!
This has 15 value-packed templates which includes:
SEO Checklist
SEO Cheatsheet
100 Blog Post Ideas
Blog Post Title Ideas
Blog Post Creation Checklist
Weekly Content Planner (Excel)
Income Tracker (Excel)
Accounts Spreadsheet (Excel)
Invoice Template (Word)
Affiliates Spreadsheet (Excel)
Blog Stats Spreadsheet (Excel)
Blog Post Analysis (Excel)
Lead Magnet Ideas
17 Must Have Post Ideas
How to Jump Start Your Mailing List Booklet
Buy our Blogging Toolkit here and let it help you start getting more people reading your blog.
Matched Betting
Matched betting is a completely legal, tried, and tested way to make money online while you're at home. It basically turns the tables on the bookmakers, to give you their free bet offers, so you can't lose.
If you're doing it correctly, you will never lose any money, but you do need to take your time and be really careful to avoid any mistakes. Using a company like Profit Accumulator means that you don't have to work out the odds or be worried that you're doing it all wrong.
Make sure you understand fully before you deposit any money. Follow our guide here to make your first £20 matched bet.
Read more about how matched betting works here.
This is why we use Profit Accumulator when we are matched betting
Stay at home income
If you are looking for a side hustle that you can do around the kids then make sure you have a look at our posts here:
Trading 212 Review: This Is How To Invest With Just £1
Make Money With These Best Paid Survey Sites
This is How to Make Money Dropshipping in the UK
How to Start eBay Dropshipping in the UK
Pick My Postcode Review: This is How to Win Free Money
Our favourite side hustles that make us a good income are:
Dropshipping
Dropshipping is a great way of earning money on eBay or Amazon without having your own products. You sell other peoples products but for a mark-up so you make a profit.
A great example of this on the high street are stores like Argos and John Lewis who sell other brands.
To get started in dropshipping and to be successful, you'll need:
A tracking program that tells eBay when the product is in stock or out of stock. We use Hustle Got Real that pulls our listings if they suddenly go out of stock*. They track major UK brands so you don't have to. Hustle Got Real takes away all the pain of dropshipping and pretty much manages the listings themselves.
An eBay or Amazon Store. We started on eBay just as a private seller. It currently costs 36p to insert a listing so make sure you work out when it's cheaper to switch to a store.
If you are looking into getting into dropshipping then read our complete guide here.
Survey sites
OhMyDosh is a survey site and cashback site combined. You can make money by answering their surveys which then goes into your account as credit. When you have reached the limit you can cash out!
Surveys can range from anything from watching videos to answering questions about what you last brought online.
Join OhMyDosh for free here and have £1 added to your account.*
Related Posts:
Trading 212
If you are looking to earn money from home then have a look at Trading 212 which talks you through how to deposit your first £1 and get a free share worth up to £100.
Trading 212 is a free trading platform that helps you to invest.
The easy to use mobile trading app and website walks you through how to trade by getting you to answer some simple questions on your current knowledge of trading.
Starting with Trading 212 is really simple.
Start by downloading their free Trading 212 app. It is available on iPhone and Android devices.
Use our free Trading 212 link here to make sure that you get your free share up to £100*.
Laura x
If you enjoyed this post and would like some more money making ideas from home, including ways to freelance, start a blog or even earn from your phone, then head over to my making money section here on Savings 4 Savvy Mums where you'll find over 30 money making posts dedicated to helping you earn more from home and become more financially stable as a family. There's also tips in my Money Saving Mums Facebook group. You could also pop over and follow my money making Pinterest boards for lots more ways you can earn money from home; Money Making Mums and Working from Home Jobs for Mums.
What the * means
If a link has an * by it, then this means it is an affiliate link and helps S4SM stay free for all. If you use the link, it may mean that we receive a very small payment. It will not cost you anymore that it would normally.
You shouldn't notice any difference and the link will never negatively impact the product. The items we write about are NEVER dictated by these links. We aim to look at all products on the market. If it isn't possible to get an affiliate link, then the link, or product is still included in the same way, just with a non-paying link.