Including how to make free money
Pick My Postcode is all about helping you to win big cash prizes with your postcode. It is 100% free to enter and by visiting Pick My Postcode daily you could win money.
What we love is that there really is no catch at all with Pick My Postcode. You sign up for free, tell them your postcode then check back every day to see if your postcode has been chosen. It really is that simple!
Join Pick My Postcode here for big cash prizes daily. It's 100% free*.
You don't have to pick any numbers. Your postcode acts as your winning ticket and can be drawn at any time. It really is super simple and free to enter.
If you are looking for other passive ways to make money then have a look at:
Trading 212 Review: This Is How To Invest With Just £1 – This talks you through how to invest with just £1. When you invest £1 you get a free trade worth up to £100 too.
Make Money With These Best Paid Survey Sites – These are the best survey sites that help you to make money from home.
This is How to Make Money Dropshipping in the UK – This is how to make money from dropshipping. You don't have to hold stock but do need some time to make money.
Profit Accumulator Review: How to Make Free Money Matched Betting – This is the full guide to how to make money matched betting. We walk you through how to make your first £40.
Free money saving printables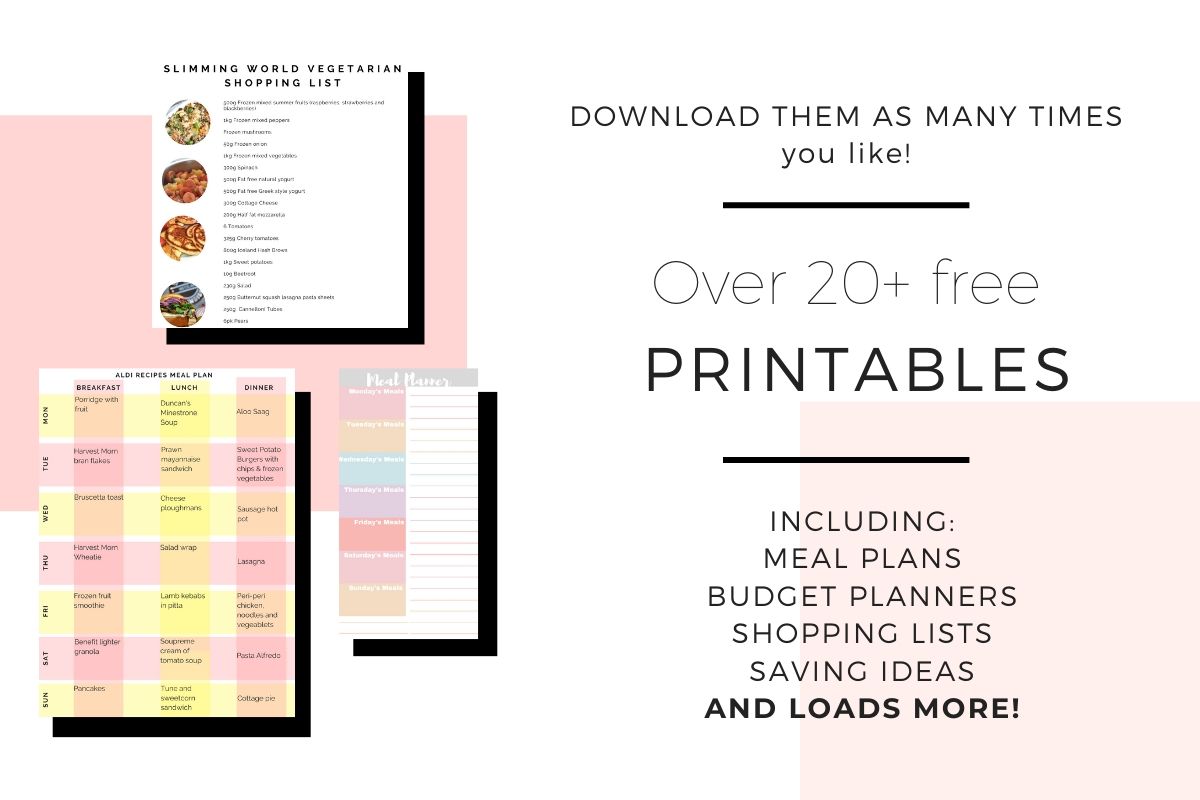 If you are looking for ways to save your family more money then come join our free Resource Vault. It's packed full of money saving printables that can really help you save more!
Join our free Resource Vault here
(By joining giving us your email address you are consenting to us emailing you about our other travel, home and lifestyle ideas. You can unsubscribe at any time by clicking the link at the bottom of every email.)
What is Pick My Postcode?
Pick My Postcode is a free postcode lottery website that offers you loads of ways you can win money for free. Pick My Postcode has been around since 2011 and is the UK's biggest and free postcode site. This isn't gambling as none of your money is taken.
All you do is sign up for free and see if your postcode has been chosen.
Join Pick My Postcode here for big cash prizes daily. It's 100% free*.
How does Pick My Postcode work?
Once you've signed up, you have a chance of winning £2000 for completely free! All winners are paid with PayPal straight away.
What we love the most is that you can win loads of different ways, not just from the main draw that happens daily.
How does the main draw work?
The main draw is drawn every day at midday and you can win £200 daily. If the pot isn't won then it rolls over to the next day.
Video draw
Watch the video on the website and at the end, a postcode will be revealed. If you win then you receive £50.
Survey's
These are really quick surveys that could make you £200. They are normally one question and really quick to answer.
Stackpot

Three new postcodes pop up between 9am and 9pm daily. The first person to claim the postcode wins the money. If it is unclaimed then it goes over to the next draw.
Bonus draw

If you visit daily then you get 1p added to your account. To boost your income use the Bonus draw to earn more.
Is Pick My Postcode legit?
Yes, Pick My Postcode is legit. They make money from the ads, all the offers and the surveys that they ask you to complete. Because they have so many people visiting the site, the ads themselves pay a good fee meaning that it's free for you.
While I have never won myself, I do know many people who have won.
The good thing is that it is postcode based so even someone else in your street was signed up then you would both share the jackpot.
Pick My Postcode also donate to a lot of charities and help local communities.
Join today and see how much you can win. It's totally free! What have you got to lose?*
Related Posts:
What do we think of Pick My Postcode?

We use it daily as it seems silly not to. The fact that it's free to join and can just sit in your browser for a quick refresh seems so easy.
Since we've signed up, which only took a few minutes, we get the old email to remind us to refresh.
We complete the surveys as much as possible and watch the videos to up our bonus.
It really isn't too good to be true in this case. Give it a go and see how much you could win.
Laura x
If you enjoyed this post and would like some more money making ideas from home, including ways to freelance, start a blog or even earn from your phone, then head over to my making money section here on Savings 4 Savvy Mums where you'll find over 30 money making posts dedicated to helping you earn more from home and become more financially stable as a family. There's also tips in my Money Saving Mums Facebook group. You could also pop over and follow my money making Pinterest boards for lots more ways you can earn money from home; Money Making Mums and Working from Home Jobs for Mums.
What the * means
If a link has an * by it, then this means it is an affiliate link and helps S4SM stay free for all. If you use the link, it may mean that we receive a very small payment. It will not cost you anymore that it would normally.
You shouldn't notice any difference and the link will never negatively impact the product. The items we write about are NEVER dictated by these links. We aim to look at all products on the market. If it isn't possible to get an affiliate link, then the link, or product is still included in the same way, just with a non-paying link.