Including evening work from home, typing jobs, and data entry jobs for home
If you've been thinking about going back to work but can't seem to find the right job then there are a lot of ways you can earn money without doing the normal nine to five.
Genuine work from home jobs in the UK are out there, with a lot of big businesses looking for work-from-home employees; this can be full-time, part-time, temporary, or as self-employed. Think of it this way, even your drive and garage might make some extra money for you.
We all want the freedom to look after our kids and still earn money, and legitimate work from home jobs can give us just that.
If you've never worked from home before then it can be some adjustment but it's really worth it.
For more work from home job ideas have a look at:
37 Home Based Jobs You Can Do While Working From Home – We've included everything from business ideas to paid gigs. Some are slow burners though so start now!
41 Work From Home Mum Jobs That Can Make You Serious Money – These jobs can be done around the kids and from home.
The Ultimate Guide to Easy Ways to Make Money in the UK – This is our biggest guide to how you can make money from home. These are all really easy and legal ways to make money from your sofa.
Free Resource Vault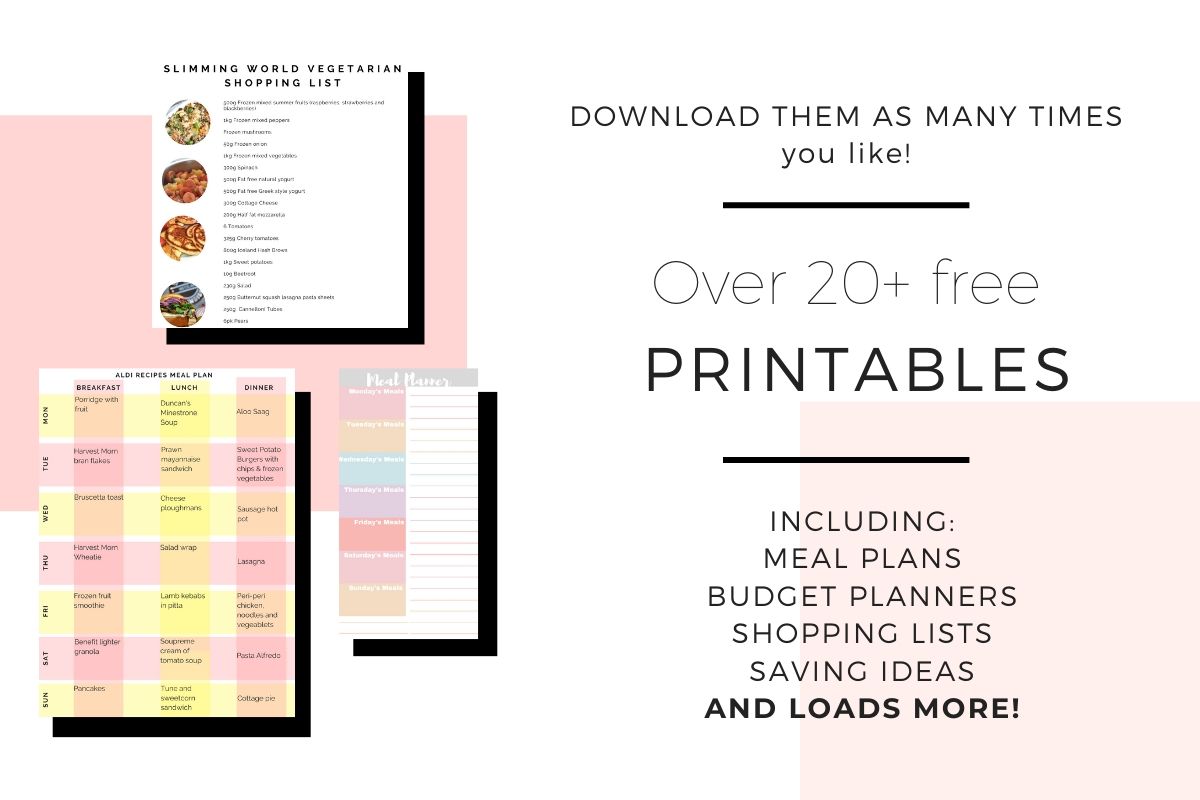 If you are looking for meal plan ideas and budget planners then come join our free Resource Vault. You can use them as many times as you like.
Join our free Resource Vault here
(By joining giving us your email address you are consenting to us emailing you about our other travel, home and lifestyle ideas. You can unsubscribe at any time by clicking the link at the bottom of every email.)
Are there any legitimate work from home jobs in the UK?
Yes, there are many home working jobs and freelance opportunities out there. You just need to know what to look for.
Ask yourself if the job is too good to be true? If you think so then it probably is. Do your research on the company. Start at Companies House which is a government website that lists all companies that are registered in the UK. This is a great idea if the company you are going to work with is small.
If you are doing freelance work then make sure that everything is in writing before you start. Have a contract in place laying out exactly what work the client would like completed, a timescale, and payment. This way, if anything goes wrong then you have proof of an arrangement to take to a small claims court.
Are the online work-from-home jobs genuine?
Yes, many are genuine. There are loads of companies that prefer to employ remote workers than office-based workers. This could be because they want to reduce their office space, offer a better work-life balance to their employees, or even just save money.
Genuine Work From Home tips
These are genuine work from home jobs and can have you doing anything from online tutoring, internet research, freelance writing, transcription services, website design, customer service or sales type roles.
None of these are scams, and while some do require you to be self-employed, none are from multilevel marketing. You should be able to spot a scam from a mile away. The rule of thumb; if it sounds to good to be true, then it probably is. Never pay to work!
Flexibility is key to working from home. If you do decide on the freelance route, then you may find combining jobs more worthwhile, so having multiple jobs on the go at the same time.
If you'd prefer to be an employee working from home, then you'll have a greater chance of finding a role if you can work a few hours during the day or even one day a month in an office.
Regardless of if you are a freelancer or an employee, you'll still need the same basic equipment to work from home, like a high-speed internet connection, mobile phone, computer, printer, and basic office software.
If you're looking to start a job from home then my top tips are:
Start searching for your ideal job
Have in mind the perfect work from home job. Does the job need to work around your family? Does the job excite you? What salary range are you looking for?
Don't worry if you feel like you have very little experience. You'll be surprised at how many transferable skills you have. For example, as a mum, I have to organise four people's lives and make sure that we are on time to everything. That kind of organisation skill can be a real plus if you are looking to become a virtual assistant or personal assistant.
Where to find work from home jobs?
Once you have your ideal job in mind it's time to start looking for it. Start looking at the big job sites like:
Indeed
LinkedIn
Working Mums
FlexJobs
Guardian Jobs
Fiverr.com
Freeup.net
Freelancer.com
UpWork.com
ExpressWriters.com
CloudPeeps.com
You can set up alerts that will email you when your perfect job gets posted. This way, you'll never miss an application deadline.
Another great idea is Facebook and Twitter.
Follow the companies that you would love to work for. Many bigger brands advertise their job roles across their social media channels first. This means that you'll be one of the first to apply.
For example, if you want to apply for social media roles then start looking in your local Facebook business groups. Many companies want to recruit locally in case you need to go into the office.
Start conversions with these businesses as they may just remember your name when it comes to hiring time.
Update your CV
Updating and changing your CV depending on the role you are looking for is vital to getting the work-from-home job of your dreams.
Use the job description to write your covering letter and reference it to why you would be the best fit for the work-from-home role.
Remember to use those transferable skills. Do you love spending time on social media? Great, then you know exactly how to use it and what viewers to share and like.
If you feel like your skills need a bit of an update then think about gaining some experience in the industry. Could you start to look for freelance roles first? This way, you not only earn some money but also gain that valuable experience and have a relevant reference.
Build a website
This is very relevant if you are looking for a creative role. Your own website is a great way to show a prospective employer what you can do.
This is easier than it sounds!
Use a system like WordPress that has thousands of YouTube videos that walkthrough you step by step how to build it.
You don't need to buy a website theme straight away. Use a free one and see how you go.
You do need a URL and a hosting package though. They are a lot cheaper if you use an external company like TSO.
Try to think of a name that is as close to your business as possible. Have a quick Google to check that no one has it as well. Remember to check social media feeds as well.
You can check and purchase domains easily using a site like TSO, who we buy ALL our domains from.
We've used many over the years but TSO Host are a good place to start when you need your online store hosting*. You get 10% with TSO Host by using our code S4SM10%OFF.
Make yourself the expert
If your CV isn't as relevant as you'd like then proving what you can do is the best way to land your dream work from home job.
Whatever you're doing make sure you're the go to person. Hang around in Facebook groups or on Twitter and answer people's questions on your niche. For example, if you would like a role around social media management then make sure you have your own social media channels up and running.
Write blog posts for sites that are in your industry so your name gets out. Write how-tos or tip-based blog posts or videos to show people that you know what you're talking about.
Work from home jobs to avoid
There are some job roles that you really do need to avoid. Make sure that you do your research fully on the company before you do any work at all.
Read through any contracts that are sent to you. Does this job still sound legit? Trust yourself. If you are worried then there is probably something wrong with the role.
You should never have to pay to work! Any job that asks you to buy a kit or a uniform or anything at all is a big red flag. As an employee who is working from home, you should receive everything you need to help you to succeed.
All the protections that you would expect if you were working from the office also cover you as an employee.
What about MLM businesses?
A multi-level marketing company is a strategy in which the sales force is compensated not only for sales they personally generate but also for the sales of others they recruit, creating a downward line of distributors and a hierarchy of multiple levels of compensation.
Basically, it means the more people you recruit to your team, the more money you all get.
While multi-level marketing does work for some people, it really isn't an employable job.
Genuine Work From Home Jobs
These are all work from home jobs that we have done ourself.
Virtual Assistant
A virtual assistant is someone who offers virtual help and business support to small and medium-sized businesses.
This could be administrative tasks, a project management task, or customer service help. You could be doing anything from scheduling social media to creating marketing images to just answering emails or amending spreadsheets.
A virtual assistant is useful for any size business, and as someone who's worked both sides, as an employer and employee, most virtual assistants are very flexible and work on an hour-by-hour payment basis.
What do I need to become a virtual assistant?
You don't need any qualifications to become a virtual assistant. You do need to understand what the client does though and the tasks that they set.
To become a virtual assistant you will need:
A laptop with Google Drive – Google Drive is free and gives you access to Word, PowerPoint, and Excel. It's also a great way of keeping your documents safe as you work with different clients.
If you really think you have no experience at all, then think again! Many of us have transferable skills that can be put towards becoming a virtual assistant.
If you browse social media like Facebook and Twitter then that can be used. You will know what people like, what people share, and how to post. Many businesses need your knowledge!
If you are thinking of becoming a virtual assistant then have a look at our Virtual Assistant Essential Toolkit. It's packed full of everything you need to get started from invoice templates to timesheets.
Have a look at our Virtual Assistant Essential Toolkit here.
Are you people-focused? Then you'll be great at organizing and offering great customer service.
Do you like numbers? Then invoices and data inputting is for you.
If you are a creative person then creating content and marketing may be for you.
As a virtual assistant, you can do anything, from the comfort of your own home and in front of the TV.
Read more about how to become a virtual assistant here.
Earning range: Normally between £10 – £25 an hour.
Blogger
Blogging is a great way to let out your creative talent. You don't need any experience at all to start blogging. You don't even have to be a brilliant writer as that will come in time as you learn. You don't need any technical skills at all.
You can write about anything from parenting to saving money to your love of fishing.
Starting on a free WordPress site is a great way to dip your toes in and see if you like it.
You can make money once you have a full site up and running by:
– running ads
– taking sponsored posts
– guest posts
– affiliates
Blogging can give you your own business but you can also blog for other companies. This could involve you looking for content ideas, keywords and writing the blog posts to put out to their readers.
Read more about how to start a blog here.
What do I need to become a blogger?
You do need a few things to start your blogging journey. The great thing about blogging in the UK is that all the software you need to blog is either free or costs very little a year.
You will need a computer as it's very hard to blog on a phone.
You will also need WordPress experience but you can get this by watching YouTube videos or setting up your own blog and having a play.
If you are new to blogging then have a look at our Blogging Toolkit. It has everything that you will need to start including blog post ideas, accounts spreadsheet and how to start for blogging for under £10.
Have a look at our Blogging Toolkit here.
Earning range: The earnings vary as you could earn anything from a seven-figure salary if you have the experience to back it up.
Freelance Writer
Being a freelance writer or creative writer is a great way to earn income from home. Many companies and bloggers themselves need help writing content.
You do not need any qualifications to become a freelance writer. All you need is a love for writing and research skills in case the topic is outside of your knowledge base.
What do I need to become a freelance writer?
To become a freelance writer you will need a laptop.
You also need a portfolio of work to show a business or client your writing style. You could do this by setting up your own blog or pitching to write guest posts on other websites.
You may prefer to write for a certain niche. So for example, if you have a background in childcare, you may prefer to write for an employer who covers that subject.
If you are looking to show an employer a published portfolio then have a look at content mill websites like:
Fiverr – Fiverr is a website where you write your own "gigs" and set a price. The market you to their customers but do take a big chunk of your earnings. This is on a freelance basis.
People Per Hour – Again, People Per Hour lets you bid for work. They do offer a great review scheme though so this could be a great way to get references.
Earnings range: £15-£25 an hour.
Social media manager
A social media manager is someone is looks after a business's social media account. This could include their Facebook page and group, Twitter, Instagram, Pinterest and Tik Tok accounts.
A part of your job may be to plan content for all these channels. This could involve you taking pictures, coming up with wording that is likely to be a hit with their audience and keeping track of viral posts.
As many of us know, social media can be a full-time job but many people do it part-time by using social media schedulers and planning in advance.
What do I need to become a social media manager?
You don't need any qualifications to be a social media manager. You will need knowledge of how all the social channels work and a love of creating content and knowing what goes viral.
Earning range: You can earn from £15 – £25 as a freelance social media manager. The average salary in the UK is £33,426 according to Glassdoor.
Data Entry Clerk
If you love numbers and figures then a data clerk is for you. A data clerk would normally be given spreadsheets and asked to make sense of them. This could be about anything!
You may be asked to arrange the numbers in a spreadsheet or put them in a presentation. You may be asked to actually find the numbers and make the spreadsheet.
What do I need to become a data clerk?
You wil need a computer with access to spreadsheet software. We use Google Drive for Excel as it's free and it saves automatically as well.
You don't need any formal qualifications but you may need to understand what the figures mean. Many businesses will give you training.
Earnings range: Anything from £10 – £20 an hour.
Sales Manager
If you are great at selling then a sales manager-type role will be for you. You may be asked to sell a certain item or a product.
You may be asked to do this over the phone or make appointments for someone else. Being in a sales role can be very rewarding if you enjoy talking to people.
What do I need to become a sales manager?
Many sales manager roles come with lots of training. You do not need any formal qualifications.
Being great on the phone and bubbly is all that's needed.
Earnings range: Many sales based roles have a basic salary of around £20,000 and then added commission.
Customer service manager
A customer service manager makes sure that the customer is happy. You may need to talk to customers over the phone or reply via email.
What do I need to become a customer service manager?
You will need good wifi and a computer as many businesses have their own software that you may to use to monitor calls.
You will need to be able to stay calm as you may have to deal with some very upset people.
You do not need any formal qualifications to be a customer service manager.
Earning range: £16,000 – £22,000 a year.
Recruitment specialist
If you love talking to people and dream of helping find them a dream job then being a recruitment specialist is for you!
You get to work closely with your client to try and find their ideal employee.
What do I need to become a recruitment specialist?
You will need a phone and laptop to work as a recruitment specialist. Talking clearly about the job role and being able to check CVs is a must.
You do not need any formal qualifications to be a recruitment specialist and many companies are happy to train you.
Earning range: Anywhere between £20,000 – £45,000 depending on the commission.
Online Tutor
Being an online tutor can be a very rewarding job. You get to pass on your knowledge and expertise to the next generation.
You could teach anything!
There are many teaching platforms that you can use if you prefer to have a structured program.
We have used Udemy and Teachable in the past to host our courses.
What do I need to become an online tutor?
You will need a good camera and speaker. We used to record videos and upload them for our students but you could also do a live class over Zoom.
You may need to drive sales to your course at the start so it may be worth setting up some social media channels and a website to advertise it.
Many homeschoolers are also looking for tutors so if you have a formal qualification or a skill then it is worth looking into teaching as well.
Earnings range: £15,000 – £25,000.
Related Posts:
Why you should find a work from home job
There is nothing more rewarding than working from home.
Regardless of if you want to work full-time or part-time, a working from home job can give you the flexibility that an office-based role cannot.
Don't be scared to apply for roles that are slightly out of your skillset. Be brave and show the skills that you have.
Laura x
If you enjoyed this post and would like some more money making ideas from home, including ways to freelance, start a blog or even earn from your phone, then head over to my making money section here on Savings 4 Savvy Mums where you'll find over 30 money making posts dedicated to helping you earn more from home and become more financially stable as a family. There's also tips in my Money Saving Mums Facebook group. You could also pop over and follow my money making Pinterest boards for lots more ways you can earn money from home; Money Making Mums and Working from Home Jobs for Mums.
What the * means
If a link has an * by it, then this means it is an affiliate link and helps S4SM stay free for all. If you use the link, it may mean that we receive a very small payment. It will not cost you anymore that it would normally.
You shouldn't notice any difference and the link will never negatively impact the product. The items we write about are NEVER dictated by these links. We aim to look at all products on the market. If it isn't possible to get an affiliate link, then the link, or product is still included in the same way, just with a non-paying link.