Including how to get a free share worth up to £100 with a £1 deposit
If you are looking to earn money from home then have a look at Trading 212 which talks you through how to deposit your first £1 and get a free share worth up to £100.
This Trading 212 review shows you exactly what to do. If it sounds too good to be true it's really not. We thought the same in till we tried it ourselves.
We are of the view that if it sounds too good to be true then it normally is but with this it does actually work.
Keep reading below to find out how to claim your free share which could earn you up to £100*.
Please remember that you can lose money investing. Please make sure you read through all the terms and conditions first and know what you are doing before you invest any money.
If you are looking for other ways to make money from home then please have a look at:
15 Money Making Apps That Are Free To Use
27 Ways You Can Make Money Fast Today From Your Phone
31 Work From Home Jobs for Mums
Money Saving Printables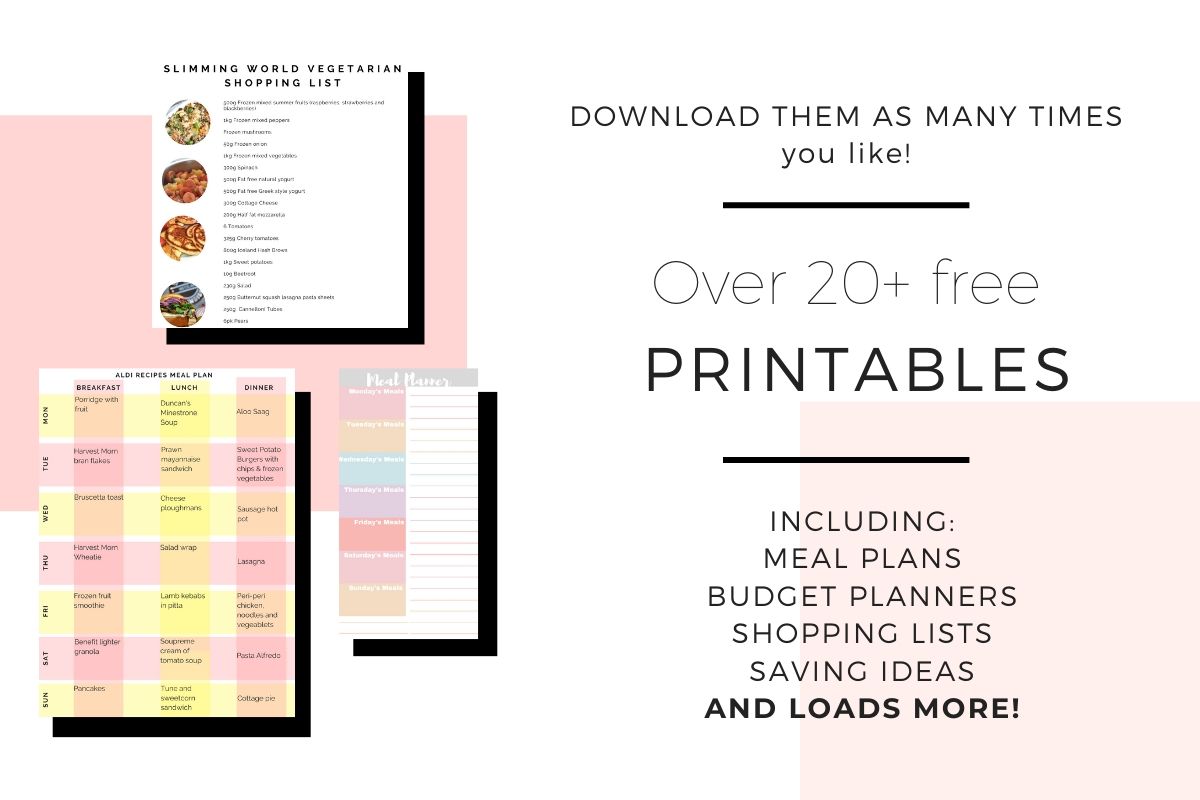 If you are looking for meal plans or budget friendly ideas then come join our free Resource Vault. It's packed full of money saving ideas for the whole family.
Join our free Resource Vault here
(By joining giving us your email address you are consenting to us emailing you about our other travel, home and lifestyle ideas. You can unsubscribe at any time by clicking the link at the bottom of every email.)
What is Trading 212?
Trading 212 is a free trading platform that helps you to invest.
The easy to use mobile trading app and website walks you through how to trade by getting you to answer some simple questions on your current knowledge of trading.
They started in the UK around 2016 and offers zero commission on its share trading. It's a great place to start if you are learning to trade or invest as it gives you the option to play around with the app with a virtual £50,000.
This means that you can really get to grips which what to do before you start depositing any of your own money.
We found this quite reassuring. Before using Trading 212, we'd never even used a trading or stocks app or website before. The closest we have ever come is to an ISA account.
Is Trading 212 safe?
Yes, Trading 212 is safe. They are fully regulated by the Financial Conduct Authority so they have to be able to keep your money safe.
Please remember though that with any stocks and shares that your money is at risk. While stocks can rise they can also drop and you can lose money. Please be sure before you invest any money.
How does Trading 212 work?
There are three types of ways you can trade with Trading 212. They are:
Trading 212 CFD
Trading 212 lets you trade stocks, shares and commodities like oil without any trading fees. Many of these trades are more suited for those of you that are used to trading and not beginners. If you are a beginner then we suggest you read everything you can on stocks and shares first before you invest anything.
You can trade pounds, euros and dollars. It is good to be aware that Trading 212 fully declared that over 70% of their investor accounts lose money when trading, so please bear that in mind.
Trading 212 ISA
These are free ISA products. All your returns are tax-free and based on zero product fees. You can invest as little as £1 and see how it goes.
Withdraw requests are pretty quick. We found the average was about two working days after you've requested the withdraw.
Trading 212 Invest
Trading 212 offers you over 3,000 share options that you can invest in from as little as £1. These are companies from all over the world including, but not exclusive, UK, America and Europe.
All the trades are done charging you zero commission, unlike many other investment firms.
You can invest as little as £1 and this can be in dollars and euros.
How to start with Trading 212
Starting with Trading 212 is really simple.
Start by downloading their free Trading 212 app. It is available on iPhone and Android devices.
Use our free Trading 212 link here to make sure that you get your free share up to £100*.
Start by signing up on the app and answering the simple questions. These could include anything from your yearly income to your current trading portfolio.
The app will then give you a warning about investing and remind you to start by using the free £50,000 virtual test site first.
This is a demo account that lets you fully get to know how to trade and how to navigate the app or website. You can switch between CFD and trading while practicing. When you are ready, you can then switch back to "real money".
Once you are ready, you can then start trading and flicking between CFD, Invest and ISA at will.
You can deposit money using a bank transfer, debit card, PayPal, or Skrill. Your account does have to be a personal one though and not a business account.
You can move money within the funds and request withdraws all within the same screen.
Please be aware that they do have an inactive charge if you do not use your account for 6 months so if you do not intend to use it then please do close it down.
How to get your free share up to £100
Sign up using our free link here. This means that you are entitled to a free share worth up to £100.*
Once you have signed in and answered all the questions go to Trading 212 Invest.
Click on "deposit funds" and bank transfer in £1. It only needs to be £1 to qualify for the free share.
Once done, you'll receive your free share within 24 hours.
Click back on the app to find which share you have received. You see that your balance has risen to the price of the free share.
Then withdraw the share amount by clicking on "Manage Funds" and "Withdraw Funds".
You may have to wait two full working days for the price to settle and you can withdraw after 30 days.
It's that simple.
If you know that you will not be using Trading 212 again then please remember to cancel your account.
You can earn more by referring people through your own link. This means that every time someone uses your link and deposits £1 you earn another free share.
Related Posts:
Our review on Trading 212
For our first time using a trading site we found Trading 212 pretty simple to use. We mainly used their mobile app.
We like that you can deposit as little as £1 on investments and ISAs and that they charge zero commission. Their customer service is great and runs 24 hours a day. They offer great support guides for beginners including their free £50,000 practice run which really helps you to get an idea on how the app and website work.
You can use this free demo site whenever you like, even if you have deposited money already. Please do use it and it does clear up how the site works.
Get the free bet when you deposit £1 as well it's a great way to earn some free money*, even if you cancel once you have the free bet.
We've used it again since getting our free shares. We are careful with what we invest but like all trading and ISAs you have to be aware if the risk factors and know what you can afford and can't afford to loose.
Laura x
If you enjoyed this post and would like some more money making ideas from home, including ways to freelance, start a blog or even earn from your phone, then head over to my making money section here on Savings 4 Savvy Mums where you'll find over 30 money making posts dedicated to helping you earn more from home and become more financially stable as a family. There's also tips in my Money Saving Mums Facebook group. You could also pop over and follow my money making Pinterest boards for lots more ways you can earn money from home; Money Making Mums and Working from Home Jobs for Mums.
What the * means
If a link has an * by it, then this means it is an affiliate link and helps S4SM stay free for all. If you use the link, it may mean that we receive a very small payment. It will not cost you anymore that it would normally.
You shouldn't notice any difference and the link will never negatively impact the product. The items we write about are NEVER dictated by these links. We aim to look at all products on the market. If it isn't possible to get an affiliate link, then the link, or product is still included in the same way, just with a non-paying link.