Including evening work from home, typing jobs and data entry jobs for home
If you've been thinking about going back to work but can't seem to find the right job then there are a lot of ways you can earn money without doing the normal nine to five.
Genuine work from home jobs in the UK are out there, with a lot of big businesses looking for work from home employees; this can be full time, part time, temporary or as self-employed. Think of it this way, even your drive and garage might make some extra money for you.
We all want the freedom to look after our kids and still earn money, and legitimate work from home jobs can give us just that.
If you've never worked from home before then it can be some adjustment but it's really worth it.
Come Join Over 450+ Money Saving Mums In Our Dedicated Facebook Group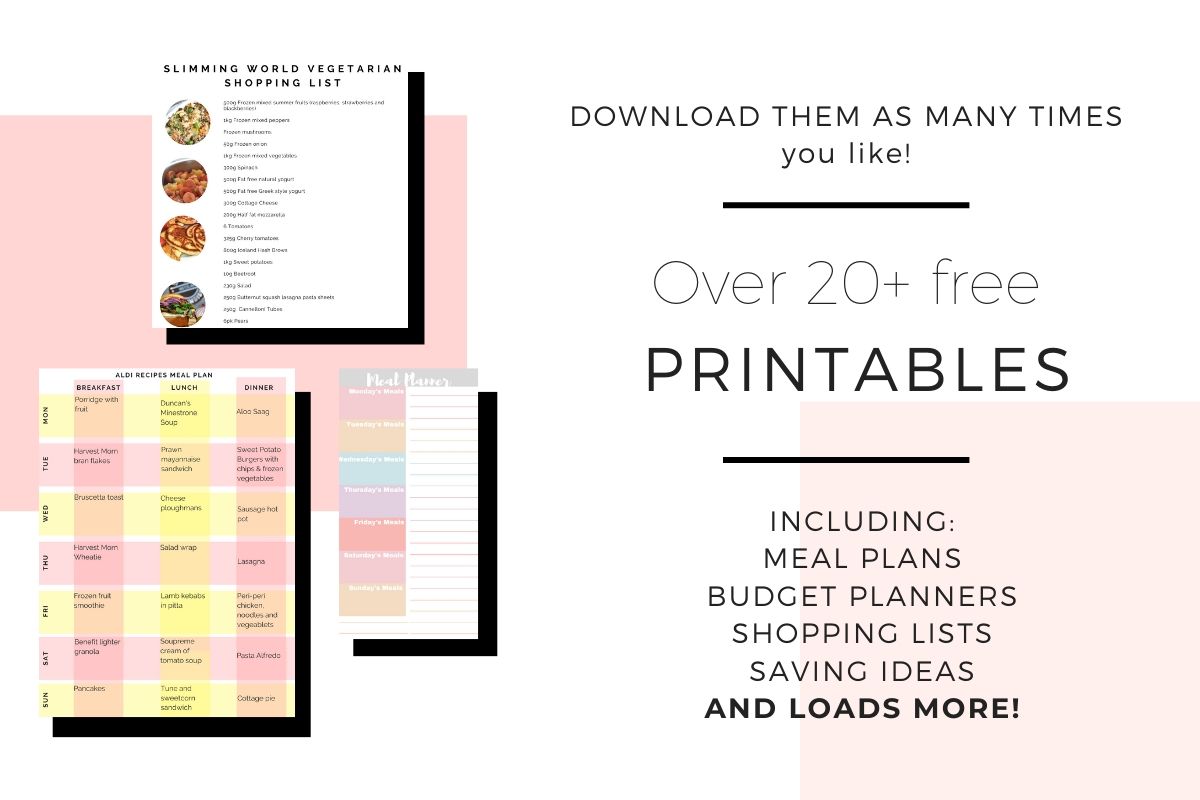 If you want to chat to other mums who make money from home, then come join us. You will also get access to over 20+ money saving printables that you can download at anytime.
Join our free Resource Vault here
(By entering your email address, you agree to being added to our mailing list. You will get emailed about any deals, cheap recipes, making or saving money ideas for the whole family.)
Genuine Work From Home Jobs
These are genuine work from home jobs and can have you doing anything from online tutoring, internet research, freelance writing, transcription services, website design, customer service or sales type roles.
None of these are scams, and while some do require you to be self-employed, none are from multilevel marketing. You should be able to scam from a mile away. The rule of thumb; if it sounds to good to be true, then it probably is. Never pay to work.
Flexibility is key to working from home. If you do decide on the freelance route, then you may find combining jobs more worthwhile, so having multiple jobs on the go at the same time.
If you'd prefer to be a employee working from home, then you'll have a greater chance of finding a role if you can work a few hours during the day or even one day a month in an office.
Regardless of it you're freelance or a employee, you'll still need the same basic equipment to work from home, like a high-speed internet connection, mobile phone, computer, printer and basic office software.
If you're looking to start a job from home then my top 5 tips are:
1. Look for a need in your chosen market.
Is there a gap in the market? Could you do something better? Make a list of the things that you dislike about your competitor and make sure you do them better!
2. Build a website.
This is easier than it sounds!
Use a system like WordPress that has thousands of YouTube videos that walkthrough you step by step how to build it.
You don't need to buy a website theme straight away. Use a free one and see how you go.
You do need a URL and a hosting package though. They are a lot cheaper if you use an external company like TSO.
You can buy your domain name from them too.
Try to think of a name that is as close to your business as possible. Have a quick Google to check that no one has it as well. Remember to check social media feeds as well.
You can check and purchase domains easily using a site like TSO*, who we buy ALL our domains from.
TSO also offer web hosting. You want a company that you can trust as they are going to have access to your website.
We've used many over the years but TSO Host* are a good place to start when you need your online store hosting*. You get 10% with TSO Host by using our code S4SM10%OFF.
3. Use search engines to grow your business.
If you feel like you need help to the right work life balance or to grow your business than have a look at People Per Hour* or Fiverr*.
Time is money. Think about what you can achieve if you had some help.
4. Make yourself the expert.
Whatever you're doing make sure you're the go to person. Hang around in Facebook groups or on Twitter and answer people's questions on your niche.
Write blog posts for sites that are in your industry so your name gets out. Write how-tos or tip based blog posts or videos to show people that you know what you're talking about.
5. Set up an email list early on.
Having an email list means that you always have people to read your blogs or an audience that are interested in what you are doing.
We use Mailerlite* as they have great customer service and easy to build email templates. (Remember to check the ISO website for GDPR guidelines.)
Then depending on which business below you decide to do will come with a few more costs.
If you're just looking to top up your income, then sites like TopCashBack*, Quidco* and Swagbucks* are a good place to start.
So here are 101 genuine and legitimate work from home jobs that you can do in the evening or around the kids. (To find out where these jobs are advertised, keep reading.)
Typing Jobs From Home
Subtitler
CV Writer
Digital Marketing Coordinator
Medical Writer
Marketing Consultant
SEO Writer
Proofreader
Editor
Translater
Social Media Consultant
Internet Researcher
Online Moderators
Blogger
Article Writer
Script Writer
E-book Writer
Academic Writer
Course Writer
PPC Writer
Gift Card Writer
Copywriter
Contract Writer
CV Writer
Review Writer
Recipe Inventer
General Freelancer
Ideas Generator
Business Plan Writer
Pitch Writer
Data Entry Jobs From home
Applications Support Analyst
Customer Service Agent
Data Administrator
Appointment Scheduler
Data Processor
Appointment Setter
Merchandise Database Assistant
Customer Assistance
Conversion Administrator
Payroll Administrator
Financial Forecaster
Project Manager
Professional Match Better
Business Manager
Market Researcher
Like The Sound of Working From Home in a Data Entry job? Then Get organised with The Virtual Assistant Essential Tool Kit.
This is the ultimate spreadsheet pack for your data entry role. This is for mums who have never worked in a data entry role before but who would like to start working from home.
This value-pack includes:
A list of VA essential tools
Invoice template (Word)
Time Card spreadsheet (Excel with pre-made formulas)
Invoice spreadsheet (Excel with pre-made formulas)
Blog post promotion spreadsheet (Excel)
Engagement questions for most niches (Excel)
Facebook schedule (Excel)
The Virtual Assistant Essential Tool Kit can help you land your first client, and keep you on track for when it's time to invoice.
It works for all data entry, evening work from home or even in typing roles. You can use this for any genuine work from home jobs that involve you tracking your time and scheduling social media.
So what are you waiting for? 🙂
£4.99Add to cart
Evening Work From Home
Online Retail Assistant
Website Reviewer
Telephone Interviewer
Research Fellow
Telemarketing
Call Center Agent
Web Developer
User Researcher
Email Support
Product Tester
Online Tutor
Web Designer
Survey Taker
eBay Reseller
Photographer
Stock Trader
Forum Moderator
Game Tester
Jewellery Maker
Seamstress
Ironing Agent
Esty seller
Beautician
Graphic Designer
Hairdresser
Voice Over Artist
Infographic Designer
Professional TV Watcher
Career Advisor
YouTube Host
Gift Card Seller
Picture Seller
Parking Space Agent
Adult Chat Line Host
Meal Sharer
Amazon Marketplace Seller
Babysitter
Competition Enterer
Buzzoole Blogger
Course Seller
Affiliate Marketing Manager
Animator
Audio Editor
App Developer
Astrology Reader
Business Coach
Video Editor
Mystery Shopper
Recruiter
Travel Agent
Virtual Receptionist
HR Assistant
IT Support
Pet Sitter
Selfie Clothes Seller
Relationship Advisor
Related Posts:
How To Find Genuine Work From Home Jobs
To start, think of this job search as your job. However many hours you want to work should be the amount of hours you put in to finding it.
Start by letting your friends and family know you're looking. Use social media, especially Facebook and Linkedin to let everyone know the kinds of jobs you are looking for.
Network and really thick out the box. If there is a job you like the look of but it's office based, think of a way you can pitch to that company that would work for them and you. Could you do the job at home in less time? Would they get flexible working and would it work for their business?
Contact everyone you've ever worked with. You'll be surprised the leads it can generate.
Where To Search For Work From Home Jobs
No matter the position, the best places to start are the online job sites.
Use words like "work from home", "freelance" and "flexible working." The Guardian, Monster, Jobsite, Indeed, WorkingMums all have new jobs posted daily.
Have a look at the freelance sites like People Per Hour*, Fiverr* and Upwork. Even if these sites just help while you find a more permanent role. They do take a percentage, so make sure you quote enough to the buyer.
Ignore words like "real work from home jobs" and "make your money fast" as these are normally MLM roles and just aren't worth your time. Stick with the sites that focus on employing you.
Top Tips For Staying Safe While Looking For Work From Home Jobs
If it sounds too good to be true, then it probably is.
Look into every listing and Google the company to get a feel of them. Regardless of what you're doing for them, freelance or as a employee, you need to know what they are like.
Get payment sorted first. Agree a price or salary and expectations from the get go.
There are lots of scams out there, some of which are personalised and sound quite legitimate. Do your home work.
Ignore roles that guarantee you loads of money within six months or that will help you get rich fast from home. They don't exist and it is a hard slog sometimes, so be prepared.
Do not send money! Legitimate employers don't charge you to get started. Don't buy any kits or software.
Laura x
If you enjoyed this post and would like some more money making ideas from home, including ways to freelance, start a blog or even earn from your phone, then head over to my making money section here on Savings 4 Savvy Mums where you'll find over 30 money making posts dedicated to helping you earn more from home and become more financially stable as a family. There's also tips in my Money Saving Mums Facebook group. You could also pop over and follow my money making Pinterest boards for lots more ways you can earn money from home; Money Making Mums and Working from Home Jobs for Mums.
What the * means
If a link has an * by it, then this means it is an affiliate link and helps S4SM stay free for all. If you use the link, it may mean that we receive a very small payment. It will not cost you anymore that it would normally.
You shouldn't notice any difference and the link will never negatively impact the product. The items we write about are NEVER dictated by these links. We aim to look at all products on the market. If it isn't possible to get an affiliate link, then the link, or product is still included in the same way, just with a non-paying link.