This post may contain affiliate links which is shown by a *. This means if you click on a link I may get a small commission at no cost to you.
Having a baby will certainly pull on the purse strings, but there are so many deals and vouchers out there that could help you save money from the get go!
Parenting Clubs
Boots: Signing up to Boots Parenting Club gets you ten points for every pound on baby and maternity purchases until your baby reaches 3-years-old. They also send you tailored offers and deals at each stage of pregnancy and baby's age, like FREE folic acid or vitamin D tablets, money off clothes and 25% off Mum to be products.
Emma's Diary: By signing up you will get over £100 worth of Argos vouchers, a photo book voucher worth £15 and other little gifts and offers from some top named brands throughout your pregnancy. Top Tip: Set up a different email address and sign up with that. You'll still receive the freebies without your main account being spammed!
Mothercare: Join the Mothercare Club and receive over £100 of money saving vouchers which include 20% maternity clothes, £5 off a £50 spend on footwear and clothing, 20% off toys for your child's birthday plus milestones personalised to you child.
[expander_maker more="Read more" less="Read less"]
All the major supermarkets have a baby club, but by joining the Tescos Parenting Club, you receive free life insurance up to £15,000 (criteria applies.) They'll also send you coupons and offers depending on how old your baby is plus run some pretty good competitions.
For others, check out Bounty, Toys R Us, Netmums and Hip Baby Clubs for baby weaning freebies & samples.
Free Magazines
You'll find, as soon as you tell one company you are pregnant, they will all find out. Instead of throwing these brochures or magazines away, have a flick through. There's normally tons of money off vouchers (like £5 off a £15 baby clothing spend in Tesco), free baby food coupons, free nappies, wipes, mini Johnsons products and sometimes a branded product like a towel, baby socks or spoons.
Expectant Parent Events
Mothercare are the best at this! Check out their website for details on your nearest event and book in online. You have to sit through a few talks on car seats and pushchairs but then get 10% off everything in store, including iCandy buggies, Maxi-Cosi car seats, and toys!
Buggy's
Many big brands offer refurbished items and buggies are no exception. Mamas & Papas are great for this, and often have their top of the line pushchairs for lower cost.
Nappies
You'll go through a bundle of these, and regardless of if you choose disposable or reusable, the cost mounts up. Through Netmums, you can receive a free pack of Aldi nappies and wipes. They are well worth giving a try, as compared to the leading brands, they cost considerably less!
Amazon's Subscribe and Save service is good if you prefer a leading brand. This will give you 5% off selected items when you place a repeat order, including nappies and wipes. There's no minimum commitment, so if you want, you can simply cancel after your first delivery.
Free Stuff
Whether it's free books, toys or clothes, everything is available for free if you know here to look. This tool is a great way of finding the free items you may need for baby.
If you can't find what you're looking for, then signing up for Amazon Family is a good idea. It's like Amazon Prime, but gives you offers on loads of baby essentials and deliver within a day! Take advantage of the 30-day free trial, but remember to cancel when you're done, or you'll be stung with a £79 bill.
Oh, and remember to check out this handy tool where you can find hidden 75% off deals on Amazon.
Other things to remember are:
Health Care
Nothing is more important than yours and baby's health, so make sure you ask for your FW8 form from your midwife. This gives YOU free prescriptions until the baby is one-year-old, regardless of what is wrong with you.
Also, have a think about visiting the dentist. You are now entitled to FREE NHS dental treatment with an MATB form from your midwife. Not all treatments are covered, but most are!
Sure Start Centers
It's worth checking if you qualify for a £500 Sure Start maternity grant. This can help toward the costs of a new baby. There are a few hoops to jump through, but if you're on certain benefits, this may help a little more.
Also, have a look into Healthy Start vouchers. These give you £3.10 a week while pregnant to put toward fruit, vegetables, and milk.
Maternity Rights
Make sure that your MATB1 form is given to your employer with plenty of time to share. You are entitled to paid time off for antenatal appointments and while you are off on maternity leave you also accrue holidays and are STILL eligible for pay rises that other employees are getting.
For Dads: Check out his paternity rights and shared leave options.
If you're married or in a civil partnership, find out about marriage tax. You might find that you are eligible for a tax break. It's free so worth checking!
Child Care
The big one.
If you're a working parent, then make sure you look into childcare vouchers. As soon as the baby is born, either parent or both parents can pay up to £55 a week in through their wages and not get taxed on it. This could save you a massive £933 or if you both pay in, a huge saving of £1866 a year!
They are deducted through salary sacrifice through your employer and can be used for any registered childcare provider or holiday club up until the child reaches 16.
Free 30 Hours: From September, parents working over 16 hours a week will be entitled to thirty hours' free childcare. Every 3 and 4 year old is entitled to fifteen free hours currently, and this does not change if the parent doesn't work over 16 hours. To find out more, click here.
Prefer to stay at home? Then our guide to making money from home should help start you off.
Again, this is only a starters guide and I could go on and on! Are there any sites i've missed? What is your ultimate baby bargain?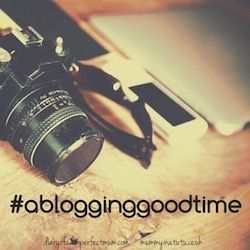 [/expander_maker]